Our Lobster Tanks Perfect What Nature Does Best.
Every lobster tank on the market strives to reduce ammonia levels, succeeding only to varying degrees, which is why they require laborious water changes and cleaning. However, here's where Stark tanks outperform all others. Only Stark manufactures lobster tanks that actually eliminate ammonia entirely from the water — no water changes needed! — leaving your freshwater or saltwater tanks 100% ammonia-free.
Why is this essential? Because if there's ammonia present in your tank, the texture of your lobsters will be tough and rubbery. It's not the chef overcooking! But since Stark tank water is always 100% ammonia-free, the lobsters that thrive in our TRUE biologic environments are always soft, sweet and succulent.
Preserve the taste and integrity of your inventory with the science of Stark products.
Standard Lobster Tanks
SLS-60 Curve
Front Curve Customer Display (1)
115v / 20amp (dedicated)
115v / 20amp (dedicated)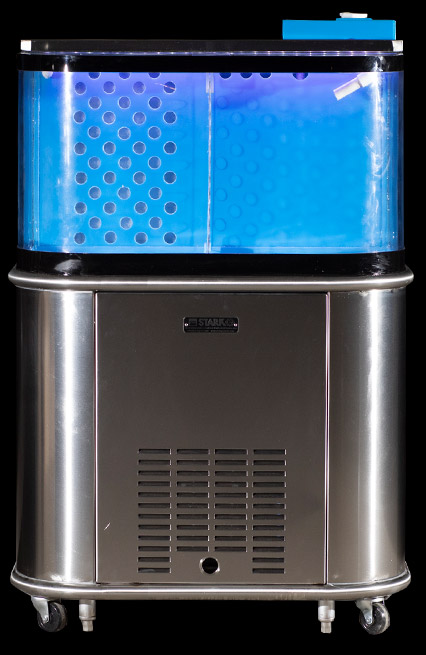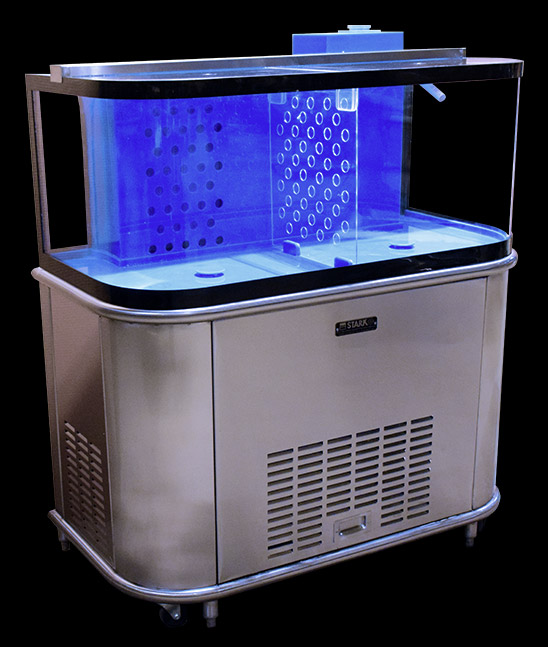 SLS-80 Curve
Front Curve Customer Display (1)
115v / 20amp (dedicated)
115v / 20amp (dedicated)
SLS-80 Bullet
Front Curve Customer Display (1)
115v / 20amp (dedicated)
115v / 20amp (dedicated)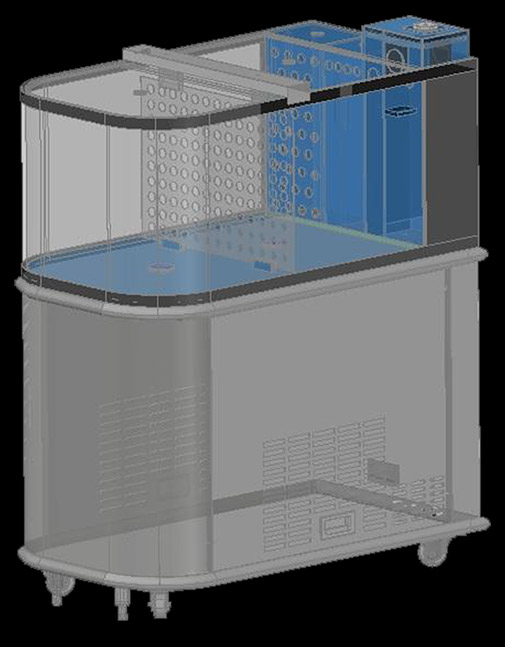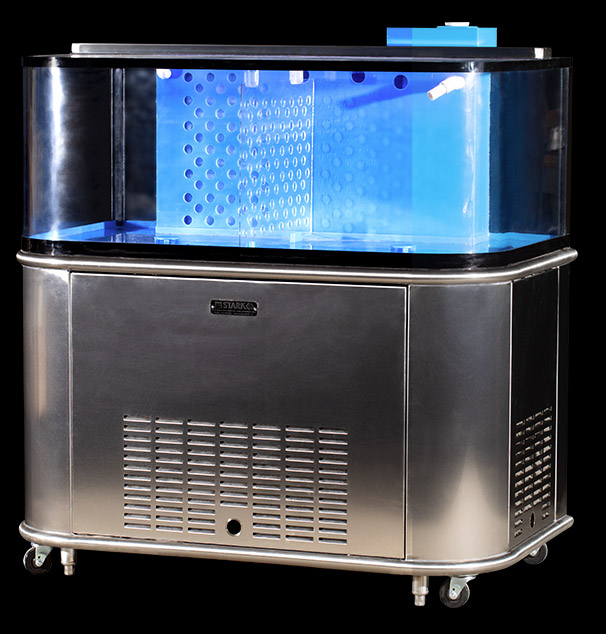 SLS-150 Curve
Front Curve Customer Display (1)
115v / 20amp (dedicated)
115v / 20amp (dedicated)
SLS-175 Curve
Front Curve Customer Display (1)
115v / 20amp (dedicated)
115v / 20amp (dedicated)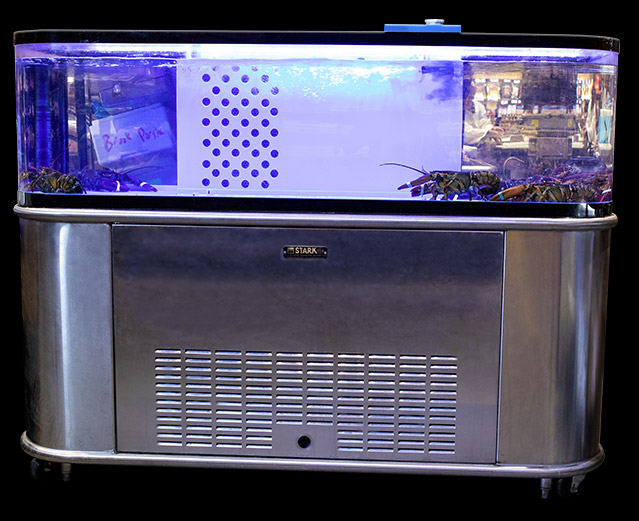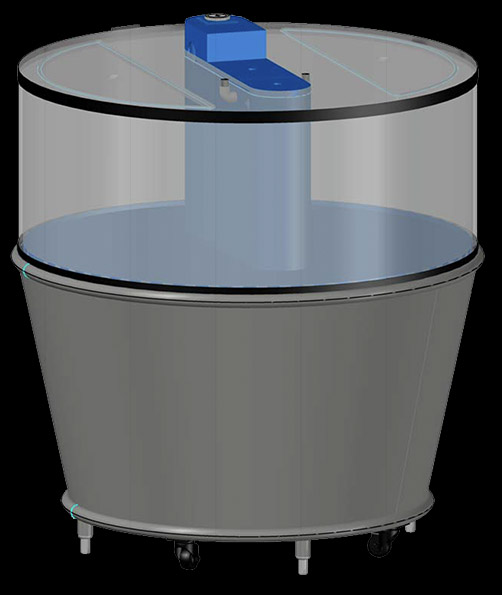 SLS-120 Round
Cylindrical Customer Display (1)
115v / 20amp (dedicated)
115v / 20amp (dedicated)
Custom Lobster Tanks
SLS-000 Holding
Rectangular Holding Tank (1)
115v / 20amp (dedicated)
115v / 20amp (dedicated)